Journey to Sustainability
Posted by Joe 9 years, 12 months ago
One Step at a Time (and eventually you'll be running)
 By Alesha Streett
Greetings fellow composters or those curious about becoming composters (do it!!).  When asked to talk about my journey to sustainability by the amazing peeps at CompostNow, I was both excited and hesitant. By no means have I reached the heights of green living, so let's put the stress on journey, because it's one that's still very much in progress.  There are so many things you can do to live more consciously and impact the earth positively.  Contemplating my journey to sustainability brought up thoughts that went like this: "I haven't started [insert sustainable way of living] yet" (followed by feelings of guilt).  For example: I haven't: started catching my own rainwater, become an expert gardener who produces a large chunk of my food source in the backyard, joined a community garden, converted my car to run off biodiesel, started biking everywhere, etc?  You see, I could go on and on with that list.
Sustainability was not something that was necessarily instilled in me from an early age.  In fact, I remember a perfect story to prove this.  In the early 1990s, around the age of 6, my family and I were living in California and recycling was becoming a big deal there.  I know this not because my family was the gold star recycler of the neighborhood, but because I remember my mom being super embarrassed when she received an anonymous letter on our door shaming us for not recycling.  Ouch.  I don't think we started recycling after that note either.  We just moved to a new state instead continuing our wickedly wasteful ways.
No, for me sustainability was something I came into on my own much later on in life.  Living life sustainably, to me, is synonymous with living life consciously.  Unfortunately, a lot of people live their lives on auto-pilot.  There's a lot of do-do-do without the why-why-why and I think that creates a disconnect.  In 2008, I found myself jobless and living with my parents.  I had a lot of time to reflect and focus on the why-why-why.  I woke up.  In my mind, when you begin to live your life with more awareness, you start to connect the dots more easily.  You expand your worldview and for me, that was when I really started to value my connection to the earth, my connection to all other humans in this experience we call life and in direct correlation, created in me a desire to do good by both and affect positive change.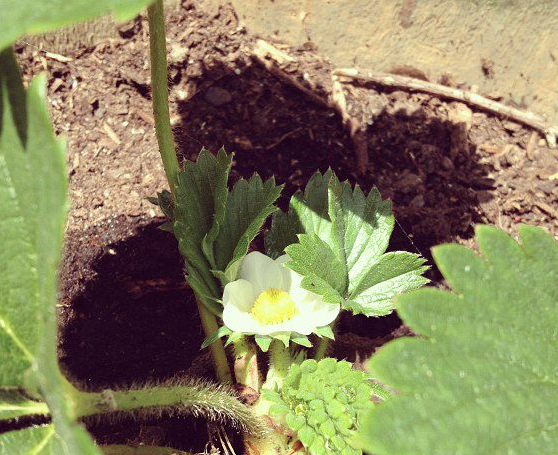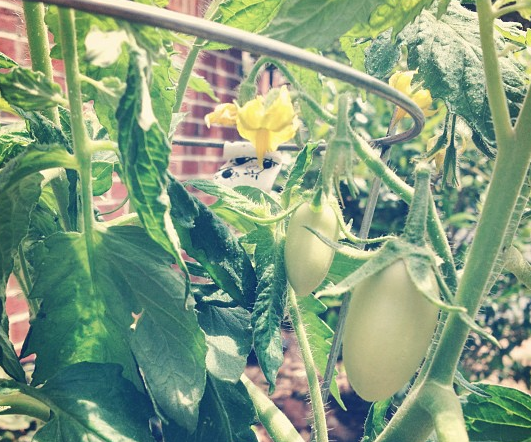 It started with small things like taking reusable cloth bags to the grocery store, having my own coffee cup at the office so I wasn't using 20+ throw away coffee cups a month, shopping at the farmer's market more, starting my own modest container garden, making my own laundry detergent, buying and eating local as often as possible, etc.  When I found out about CompostNow, it was a no brainer.   It was just another natural step towards positive change.  There's a lot of good in those food scraps.  And I'm so glad I don't have to let them go to waste!
So don't beat yourself up about all the things you don't do.  One step at a time creates positive change.  And the earth appreciates and respects each little step you  do take.  Challenge yourself to live with more awareness and fullness of life and you'll have a hard time not finding ways to make things better!