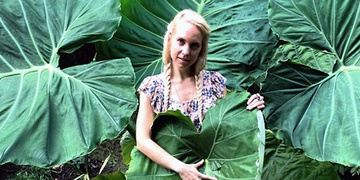 We are so lucky! We keep talking about this amazing community that we get to interact with every day, so naturally we're gonna show off how awesome y'all are.
First up, meet Natalie: Natalie Ross is obsessed with compost and its role as a nutrient-recycling powerhouse. She lives in Durham, NC, and she studies natural resource management at NC State University. She aims to help people understand and appreciate that they are beautiful part of nature's cycles. Her dreams are to play a role in ending the unnatural and unnecessary chemical horrors that our earth's soils are exposed to and to help in eliminating the needless disposal of organic matter in landfills.
And this is her story.